Local Mencap Doncaster
Thorne Road SMILE Day Opportunity
Thorne Road SMILE Sport
Tennis with our professional coaches
Crown Green Bowls at Armthorpe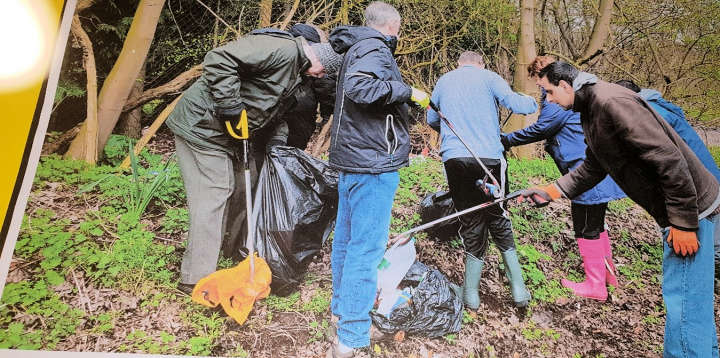 Sandall Beat Woods working with park rangers to help with conservation in our local area, and keeping public walkways clean and tidy
Smile Centres opened in 2015 following a review of day services for people with learning disabilities in Doncaster.
We have been based here at Doncaster Mencap's building on Thorne Road since then.  We usually have up to 30 people using the centre from Monday to Friday but at the moment because of the pandemic and social distancing, we can only run a limited service, on 3 days. However, we are forward planning for a return to 5 days a week when restrictions allow.
Usually we offer lots of different activities including arts & crafts, sports sessions both indoors and outdoors, outings to places of interest, cooking, swimming, computer time and Wii sessions. We always enjoy socialising and having a chat with our friends and peers and catching up with all the news.  Most people bring a packed lunch but hot meals are available for those who prefer them.
As part of our role as Outreach workers, we support our individuals to achieve their personal goals and outcomes as we all have a person centred approach here.
The last year has been very difficult – we had to close for a while during the lockdown.  Staff and individuals at home did stay in touch via different networks, and this helped everybody to cope. Still, we cannot wait until we can all be back together again as some people and their carers have really struggled at times as we all have.
We are a friendly crowd and enjoy having a laugh and we have a great relationship with everyone at Doncaster Mencap and Thorne Rural Lions who always support us and have been exceptionally supportive as we plan to move on during Covid-19.
For more information on SMILE services search for "doncaster smile day services"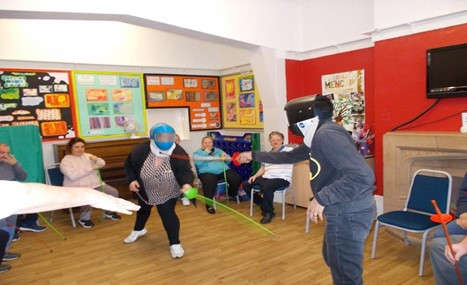 Fencing course at Thorne Rd SMILE